Sucker for Stripes
If you are a dear friend of mine, you know I am a huge fan of stripes. As I am writing this blog post, I am wearing stripes. It is a slight problem, but stick to what you know, right?
My new friend, Kizzie and I got together for a quick photoshoot for new images for my site, but I wanted to share details about my outfit.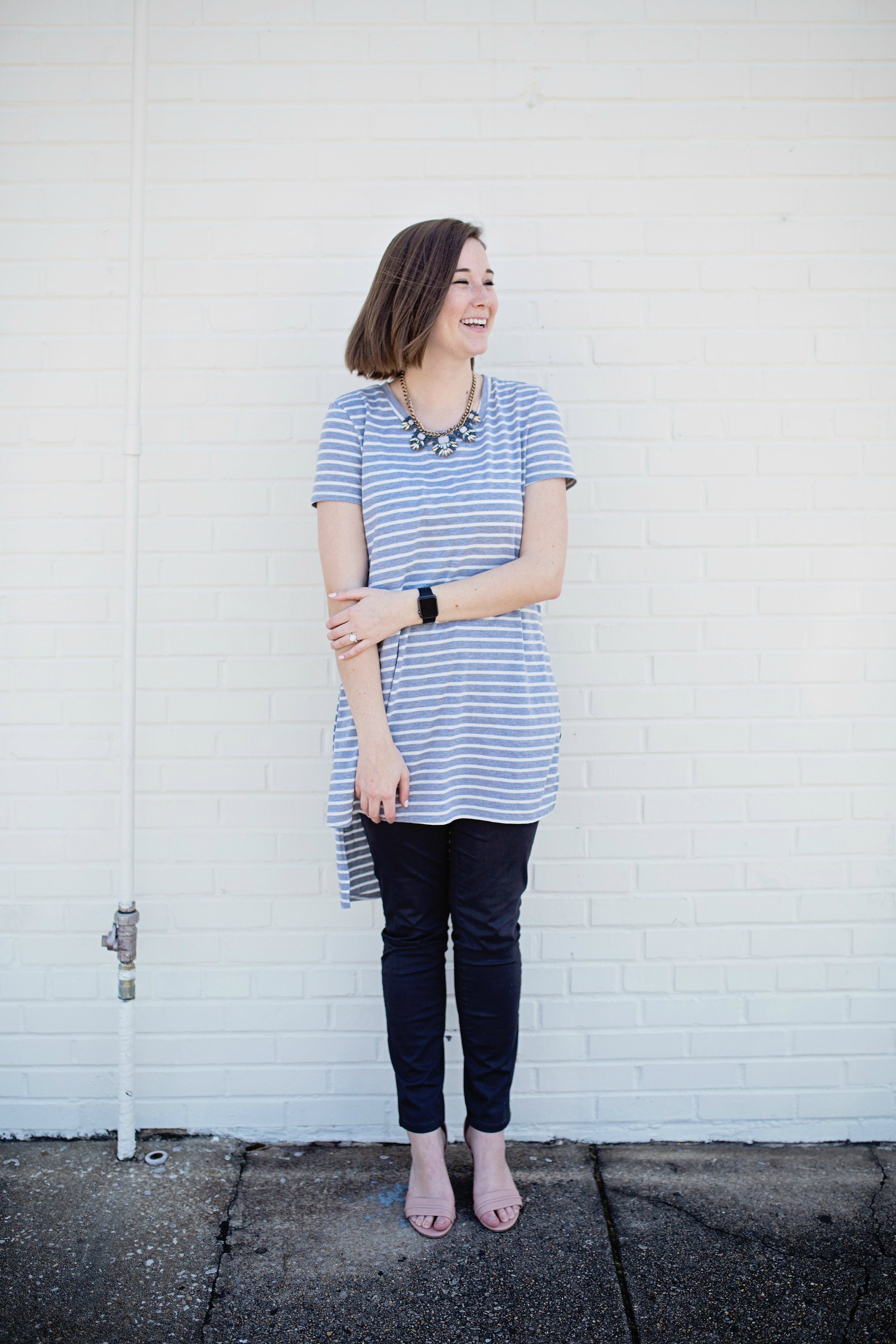 I love this tunic style top from Dress Up. I paired it with a gray pair of pants from a very expensive boutique... aka Costco. My shoes are an older pair from Target and my statement necklace is from Forever 21. I am a huge fan of this combo. It's relaxed but can still work in a more professional setting.